Palace All-Inclusive Resorts
HONEYMOON EXPERTS
Get a Quote
Palace All-Inclusive Resorts
HONEYMOON EXPERTS
Get a Quote
SUN PALACE
Sun Palace in Cancun, is a luxury all inclusive, couples-only oasis and winner of the TripAdvisor Travelers' Choice Award for Top Hotel for Romance. Set in one of the hottest destinations in the Mexican Caribbean, Sun Palace showcases Cancun's turquoise waters and powdery white sandy beaches. Ideal for those who want a romantic getaway with an opportunity to experience Mexican culture through tours and activities, shopping and other experiences that only Cancun can offer.
PLAYACAR PALACE
Playacar Palace is situated on glistening turquoise waters and powdery white sands of Playa del Carmen, a destination known for its laid back charm. This picturesque beach town center on the famed Quinta Avenida or Fifth Avenue, a bustling strip of shops, bars and restaurants. Just a few steps from the Quinta Avenida,Playacar Palace is a luxury all inclusive that is ideal for families, couples and social groups who seek culture, shopping and Mexican hospitality at its finest.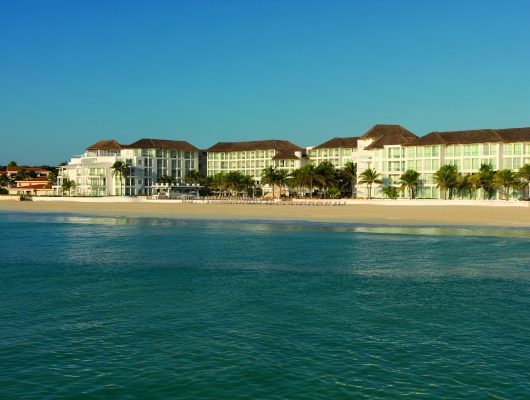 MOON PALACE GOLF & SPA RESORT
Settled in the outskirts of Cancun, and only a 10-minute ride from the Cancun International Airport, Moon Palace welcomes guests to its endless entertainment options and activities, lush landscapes and world renowned service. With a variety of options, Moon Palace is perfect for a range of travelers including families, couples and groups. Best of all, it is within the Mexican Caribbean's premier destination, ideal for travelers who want tropical warmth, access to cultural excursions and shopping.
LE BLANC SPA RESORT
For those seeking to indulge in Cancun's tranquil shores, the coveted and highly acclaimed Le Blanc Spa Resort awaits. Located within Cancun's Hotel Zone, Le Blanc caters to the most discerning traveler. A high-end playground for adults only, Le Blanc offers a world class spa, butler service, and fine international dining. It is also located near Cancun's finest shops and nightlife.
ISLA MUJERES PALACE
Isla Mujeres Palace is located in Isla Mujeres, Spanish for Island of Women. This charming island town showcases Mexico's charm at its finest and is ideal for travelers seeking a getaway that's off the beaten path. The small and intimate, couples only, Isla Mujeres Palace, boasts 62 luxurious rooms with the finest amenities, including a complimentary yacht ride for guests arriving from Cancun.
COZUMEL PALACE
Cozumel Palace is one of the destination's top-rated all inclusive luxury resorts for families, couples and adventure travelers. Set directly on Cozumel's majestic waters, Cozumel Palace is an ideal destination for diving and snorkeling enthusiasts. Visit Cozumel Palace and enjoy its plentiful amenities, visit nearby cultural excursions and enjoy Mexican hospitality at its finest!
BEACH PALACE
Beach Palace is one of Cancun's top-rated all inclusive luxury resorts for families and couples. Its backdrop includes the pristine waters and white beaches that make Cancun an unforgettable Mexican paradise. Minutes away from Cancun's trendy nightlife and upscale shopping, this destination caters to those seeking a warm escape with traditional Mexican hospitality.