SYDNEY & MELBOURNE PACKAGE WITH GREAT SAVINGS!
This 10-day Australia vacation takes you to Australia's two largest and most happening cities: Sydney and Melbourne!
SAVE $513 on this 10 day Australian Vacation!  Enjoy airfare savings & included bonus offers – 2 free hotel nights, discounted Sydney Harbour Cruise and entry to 5 top attractions!
Highlights: This Australia vacation showcases the beauty and glamour of the nation's top two cities. Taking in Sydney and Melbourne, you'll see incredible sights like the Sydney Opera House, enjoy world-class food and culture, and have the chance to enjoy iconic experiences like the Little Penguin Parade on Phillip Island.  This vacation includes one free night in Sydney, one free night in Melbourne and half price Sydney Harbour Cruise!
Packages Include: Round trip airfare with Virgin Australia from listed cities to Melbourne & Sydney 4 nights Melbourne, 4 nights Sydney with Sydney Harbour Cruise, i-Venture Multi City Attraction Pass – includes entry to 5 top attractions.
Vancouver Departures $2,199 | Toronto Departures $2,344 | Calgary Departures from $2,644
*Price includes taxes, & is per person based on double occupancy, subject to availability, & current exchange rates.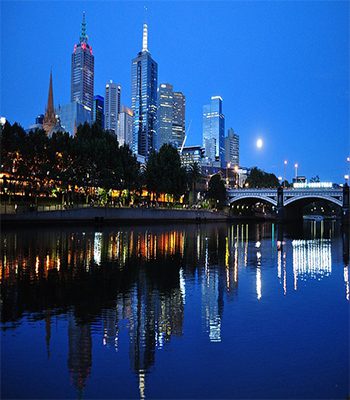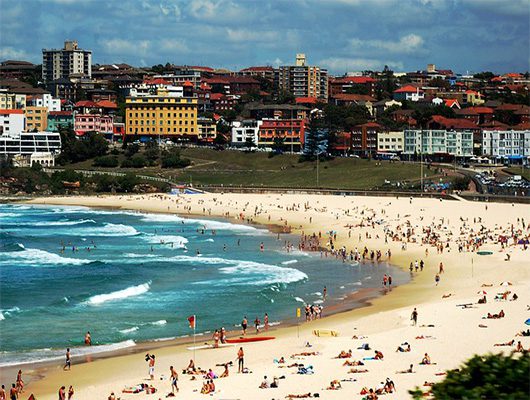 OVERVIEW
Your Australia vacation begins in Sydney. You'll find few cities as naturally appealing as Australia's largest urban centre. Blessed with a massive natural harbour and home to a diverse array of go-getters, Sydney is gorgeous and vibrant and one of the world's true urban highlights. There are a lot of ways to spend your time while in Sydney, so follow your fancy and take advantage of the city's multifaceted appeal. Be sure to visit the harbour to see the iconic Harbour Bridge and the Sydney Opera House. If you want to take advantage of the sun, head to Bondi Beach and bond with the surfers who turn to Sydney when northerly countries grow cold. To say "G'day" to marsupials like kangaroos, koalas, and wombats, head to Taronga Zoo, or go for a full-day hike in the gorgeous Blue Mountains to get a taste of Australia's famous wilderness. Sydney will also treat you well if you have an appetite for culture; with plenty of museums, world-class restaurants, and thumping nightclubs, you'll find a lot to keep you occupied.
From Sydney, continue along to Melbourne on your Australia vacation. Sydney may have been blessed with nature's bounty, but Melbourne is the country's cultural capital and the world's most livable city according to The Economist. It also keeps getting cooler. You won't find a more vibrant mix of arts and culture and high living standards in the country. Ground zero for the trendy scene is Federation Square, where you'll find the laneway and rooftop bars and restaurants that lead the city's culinary innovation. For more traditional sites, head to St. Kilda's to visit the famous amusement park, Luna Park, or enjoy a pint and talk football, cricket, or Formula One with the sports-crazed locals of bohemian Fitzroy.
While in Melbourne, you can take advantage of the nearby highlights. Head to Philip Island to see the Little Penguin parade where, every night, as the sun goes down, up to a hundred Little Penguins (pint-sized birds less than a foot tall) waddle onto land and head to their nests. It's an enchanting experience and unfathomably adorable. You can also head to the Yarra Valley to enjoy some of Australia's best wines, surf the breaks at Geelong, or drive the Great Ocean Road to the see the Twelve Apostles and other natural icons of Australia.
This Australia vacation showcases the nation's two best cities and offers plenty of chances to engage with Australia's incredible culture and icons.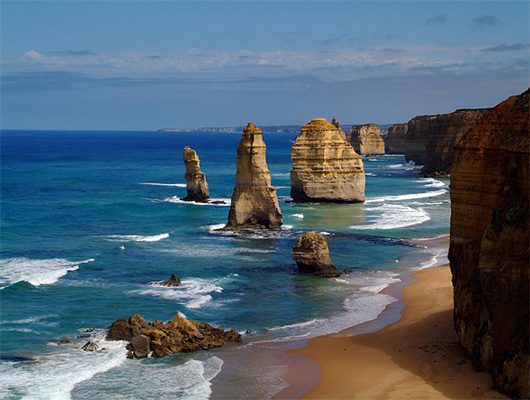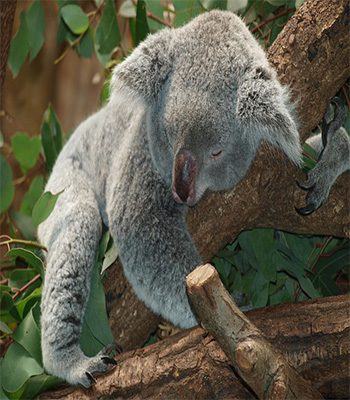 CONTACT US FOR MORE INFORMATION
This is a limited time offer so contact us today with any questions you may have, or ask us about other Australia Tours & Packages you may be interested in! Call us at 1.844.847.9704 or fill out the form below and our Australia Expert will get in touch with you ASAP!