OVERVIEW OF YOUR INDIA TOUR
Bains Travel is proud to be your India Tour Specialists since 1951!  Book an Ayurveda Tour with us or any other India Tour and we can help with your Flights, Transfers, Insurance, and anything else you may need to make your India Tour the trip of a lifetime.
Our India Tour specialists are available for in-person discussions in Vancouver, Surrey, Abbotsford, and Mississauga (serving the Toronto area).  Or, just pick up the phone from anywhere in the U.S. or Canada and one of our India Tour Specialists will customize any India Tour package just for you!  Interested in putting a group together? No problem, we are your one-stop-shop for everything in India!
All of our India tours include a chauffeur-driven vehicle, superior accommodation, some meals, and a local guide. We offer 4 and 5-star accommodation and compact, luxury and SUV vehicles. All tours can be customized to your specific preferences. Please call for pricing and availability.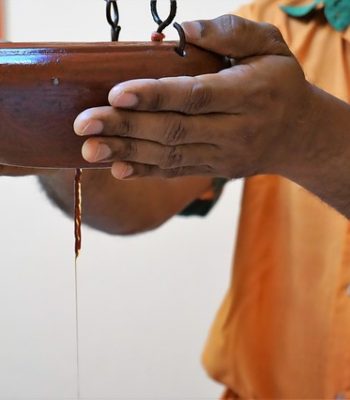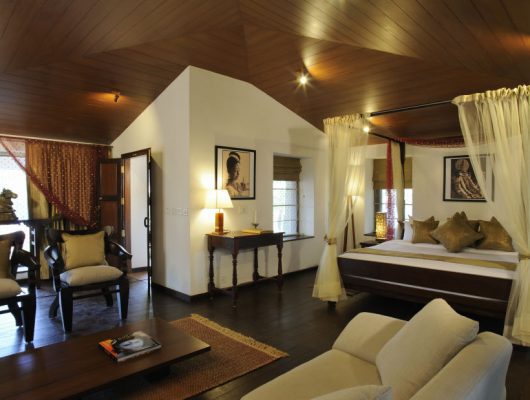 AYURVEDA REJUVENATION WITH SWASWARA
Rejuvenate using traditional Ayurveda principles to de-stress & revitalize from inside out as part of your India tour.  Get an introduction to a healthy activity pattern and food habits drawn from Ayurveda, to lead and maintain a healthy lifestyle in today's world.
Ayurveda is an ancient Indian philosophy that focuses on healing the body by rebalancing the three body humours – Vata, Kapha & Pitta. SwaSwara's Ayurvedic programs are available for different durations of stay; with each program designed to address specific needs and restore the vitality of the body.
Our 'Ayurveda Rejuvenation' program addresses health issues arising from the rigours of the modern lifestyle.  Suitable for overall re-calibration & maintenance or for relief from specific ailments such as Arthritic related problems, Musculoskeletal problems, back pain, circulation and sinus-related problems. Available from 5 nights onwards, this program also suits the needs of those who do not wish to undergo the preparatory procedures for intense Ayurveda Detox & Panchakarma program – such as 'Snehapana' (ingestion of medicated ghee) followed by 'Virechana' (purging procedure).
Ayurvedic treatments undergone in this program would include Shirodhara – continuous pouring of warm medicated oil or water on the forehead, Kizhyi massage – massaging the body with pouches filled with medicated herbs or cooked rice and medical oils, Dharas – continuous pouring of medicated warm oil or water over the full body and Basti – medicated enemas.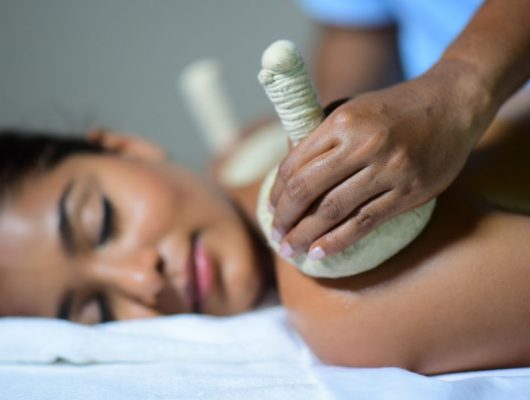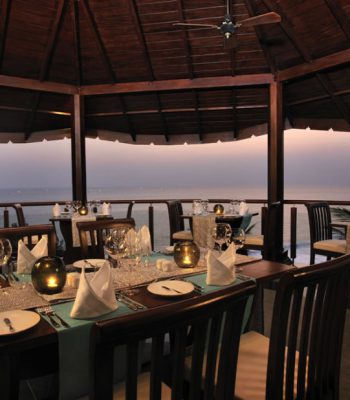 AYURVEDA DETOX & PANCHAKARMA WITH SWASWARA
Goals: Detox and cleanse accumulated toxins from the body using classical and traditional Ayurveda procedures. Th­is program always begins with the Purvakarmas or the preparatory therapy where the body is prepared for removal of toxins through two methods.  Firstly by 'Snehanam', where the body is oleated internally by ingesting medicated ghee for the number of nights prescribed by the Vaidya and externally by 'Swedanam' where the body is made to undergo therapeutic sweating.  Depending on the medical condition and the Doshas, the Vaidya will further determine the course of cleansing processes for each individual.
SwaSwara's Ayurveda Detox and Panchakarma program starts from 14 nights onwards.  After a detailed consultation with our Ayurveda doctor and prior to starting the therapeutic external body treatments, this intense, holistic program begins with the Ayurvedic detox procedure of ingesting medicated ghee for a few nights (Snehapana), followed by a day of purging (Virechana) to cleanse and eliminate the accumulated toxins out of the body.
During this program, each individual is put on a personalized, Dosha-specific diet which will be followed strictly as prescribed by the doctor. On the Ayurveda doctor's advice, up to two treatments will be offered on a daily basis, supplemented by light yoga and meditation sessions.
During their stay, guests are encouraged to use the in-house art & pottery studio and take part in the interactive cooking sessions too to learn Ayurvedic cooking. Due to the intense and curative nature of this program, all physical and outdoor activities including yoga will be subject to the Ayurveda doctor's advice & approval only.
'Panchakarma' which literally means the five-fold method, is essentially about intense purification of the body and requires a minimum stay of 21 nights. ­e Panchakarma is the intensive cleansing treatment that follows the early texts of Ayurveda like Charaka Samhita.  The five actions of Panchakarma according to Charaka Samhitha are Vamana (induced vomiting), Virechana (purgation), Kashaya Vasti and Sneha Vasti (two kinds of medicated enemas) and Nasya (nasal medication). It is always preceded by the preparatory process called Purvakarma or Snehapana & Virechana.
The third and final stage of treatment is 'Samana' or 'Paschatkarma' where the patient undergoes corrective measures through internal medicines, therapeutic body treatments, supplemented by an appropriate Dosha-specific diet and gentle healing activities for the body & mind. On completion of this course of treatment, the imbalances of the Doshas, which lead to diseases in the body, get stabilized and are brought to equilibrium.
AYURVEDA
Doctor's consultation – All Ayurvedic therapies start and end with a consultation with the doctor.
­Therapeutic massages – This recalibrating program focuses on traditional Ayurveda Detox & cleanse therapies. Being curative in nature, the treatments are based on the doctor's diagnosis. He will determine the type, duration, and schedule of each treatment; and up to 2 treatments are given each day.
This program does not include the Purvakarma procedures for Panchakarma i.e: the ghee detox (Snehapana) followed by the purging procedure (Virechana).
YOGA AND MEDITATION
Consultation with yoga instructor – One detailed consultation on arrival.
Yoga sessions – Group sessions for Yoga Asanas, Pranayama, Yoga Nidra and meditation are offered throughout the day at SwaSwara. Being on an intense Ayurveda program it is necessary that the guests consult with their Ayurveda doctor prior to joining any of the Yoga Asana sessions.
Private yoga sessions of one-hour duration on a one-to-one basis, available at the resort at an extra cost – subject to the Ayurveda doctor's approval.
Yoga wear – We provide cotton yoga wear to use during your stay with us.
DIET
This program includes all meals and the diet will be pure vegetarian. Based on the Ayurveda doctor's analysis of a guest's Prakruti / body constitution, each guest will be prescribed a pure Satvic, Dosha-specific diet, which will have to be strictly followed.
ACCOMMODATION
Accommodation in spacious Konkan villas that boast an open inner courtyard and partially open-to-sky bathrooms. To make the most of the beautiful natural surroundings, only the bedrooms are enclosed and air-conditioned; the rest of the villa opens out to nature.
ACTIVITIES
SwaSwara off­ers multiple well-being and nature-based activities. For guests on this intense Ayurveda program, all physical activities will be subject to the Ayurveda doctor's advice.
Interactive cooking classes
Boat cruise; combined with a guided walking excursion
One temple town excursion and one boat cruise on completion of treatments in the program
Guided bird watching; prior booking required Weekly once – Wednesday
Guided sessions for art and pottery with our resident artist All days, excluding Sunday
Meditative art with our resident artist 12 noon, excluding Sunday
**Being an Ayurveda-focused program, all physical activities are subject to the doctor's approval.
Ayurveda Rejuvenation at the SwaSwara can be added to any India Tour package booked with Bains Travel.  While taking part in any India Tour a relaxing Ayurveda Rejuvenation to end it off is a perfect way to slow things down before your trip back home.
CONTACT US
To learn more about this tour, or any India Tour contact us at 1.844.844.9703 or fill out the form below and we will get back to you ASAP!