Burgundy & Provence River Cruise from Avalon
7 NIGHTS /8 DAYS
FROM $3,867
Get a Quote
Burgundy & Provence River Cruise from Avalon
7 NIGHTS /8 DAYS
FROM $3,867
Get a Quote
SAVE $1,700 PER COUPLE + $699 AIR
Take a wondrous French river cruise along the Rhône and Saône Rivers with guided sightseeing in famous French locales, as well as off-the-beaten-path gems too! A Master of Wine will accompany you on your river cruise in France with presentations, tastings, and wine pairings along the way. *Prices are per person, include taxes and fees, are for select travel dates and are subject to availability.
DAY 1 -ARLES, FRANCE
Welcome to France. Onboard welcome reception.
DAY 2 - ARLES
In Arles, capital of the Provence, join your Local Guide for a GUIDED CITY TOUR. Visit the ROMAN AMPHITHEATER-stunning city. Attend a Painting Workshop to learn the style and techniques of Vincent van Gogh, was inspired by the special light of the Provence and spent a very productive year in Arles.
A guided optional excursion  to the Carrières de Lumières to immerse yourself in a truly unique experience of art, sound, and light in the old quarries of Val d'Enfer. Enjoy a remaining free time with glass of wine in Café Van Gogh to relax and watch the world go by, before sailing to Avignon.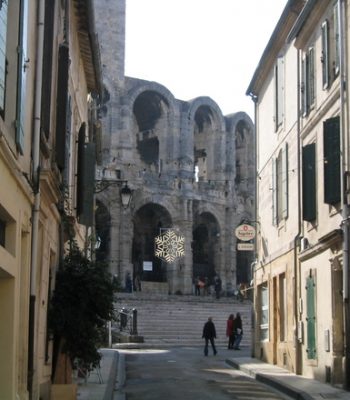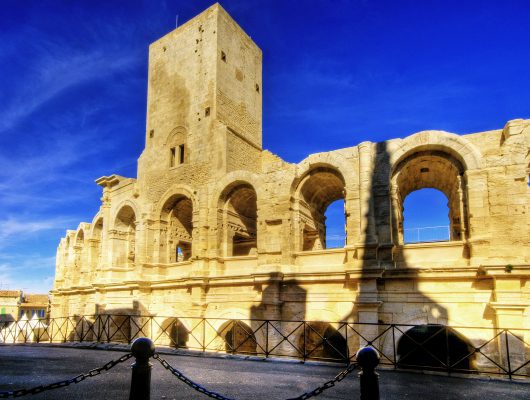 DAY 3 - AVIGNON
During the night, set sail for Avignon, where you arrive during breakfast. During your GUIDED TOUR you may choose to join an included visit of the PALACE OF THE POPES, built in the 14th century as the sovereign popes' residence.  You can also join an optional outing to Pont du Gard or to the famed wine cellars of Châteauneuf-du-Pape for a true taste of the Rhone wine region.
You may opt a visit to the  city sightseeing and more free time to explore on your own f for the city's art and culture, theatre, and museums and also snap photos of the captivating countryside, historic monuments, and the medieval Pont Saint-Bénézet. Later you can enjoy onboard live entertainment.
DAY 4 -VIVIERS
A leisurely morning on board to relax and enjoy the passing scenery. After lunch, join your LOCAL GUIDE for a walk around the charming town of Viviers, which developed around its ROMANESQUE CATHEDRAL. The OLD TOWN has an appealing mix of Christian, Roman, and medieval influences.
DAY 5 - TOURNON
. Enjoy a GUIDED WALK of Tournon, one of France's oldest medieval cities, with its imposing 16th-century castle and Roman ruins. Arriving in Vienne in the late afternoon, a GUIDED WALK shows you the charming little town surrounded by steep hills—one of the oldest towns in the region. Explore the town center to see the Roman Theater, which once held 13,000 spectators, and the Augustus and Livia Temple, built around 20 BC and converted into a church in the Middle Ages.
.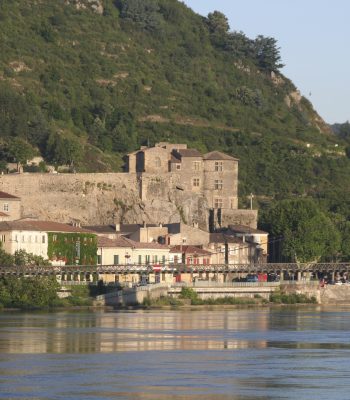 DAY 6 - LYON
Lyon is France's third-largest city and its gastronomic capital. Founded by the Romans in 43 BC, the city's prosperity dates back to the 16th century and is due to commercial, industrial, and banking activities. Roman remains, many excellent museums, and much renaissance architecture delight visitors. You are joined by a LOCAL GUIDE as you survey the city from Fourvière Hill and explore the Old Town,  with its maze of medieval alleyways and Place des Terreaux, a popular area with lively cafés, monuments, and the famous fountain often depicted on postcards. Spend free time  riding a bike through Lyon's town squares, over bridges, and along the banks where the Rhône and Saône rivers meet.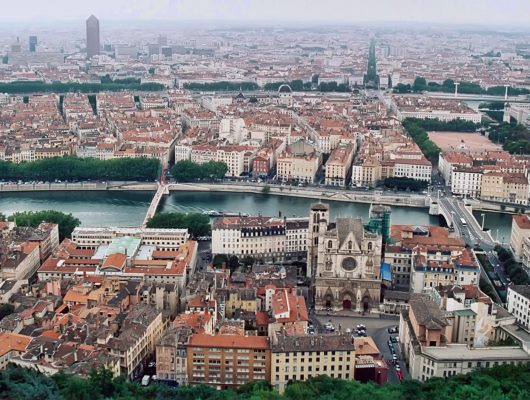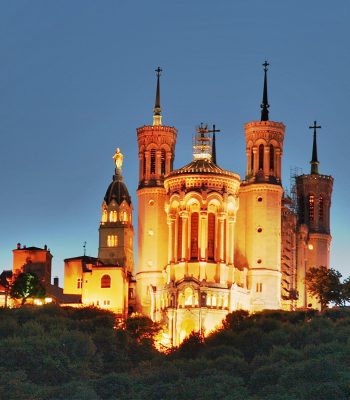 DAY 7 - TOURNUS - CHALON-SUR-SAONE
A leisurely day today to enjoy your final day on board. If you prefer to stay busy, a choice of optional excursions, including a visit to a Chardonnay wine cellar,or to the Castle of Cormatin is available. While sailing to majestic Saône River, enjoy an onboard  delicious CHEESE TASTING.
Later evening, you can Enjoy live entertainment on board .
DAY 8 - ST. JEAN DE LOSNE
Your vacation ends with breakfast this morning.