FULLY CUSTOMISABLE VACATIONS
Imagine suddenly finding yourself exploring a rainforest, soaking in hot springs, or relaxing on a palm-studded tropical beach. Topping the list in ecotourism, Costa Rica will open your eyes to a new way of vacationing, up close and personal with Nature and surrounded by stunning natural scenery.
Your perfect Costa Rica vacation starts here! Not only will you save money and enjoy, but we will also take the stress out of planning. Take a moment to tell us about your interests and budget, and we'll send you a custom itinerary for your trip of a lifetime. We offer it all…Adventure, All-Inclusive, Romance, Beach Time, Surfing, Nature & Wildlife!
We have many exclusive promotions, including Beach Condo Rentals which have become extremely popular.  Take the whole family and have use of a kitchen on your vacation, or book any hotel at the best rate.  Best of all, we can fully customise your itinerary to add in transfers, cars, activities and concierge services!   
With the convenience of 2 airports – Liberia and San Jose, all destinations in Costa Rica are easily accessible!
ROUNDTRIP AIRFARE TO LIBERIA STARTING FROM JUST $699!
Liberia is near the breathtaking area of Guanacaste that has a wide assortment of beautiful resorts and activities all at your fingertips! Guanacaste is a province in northwestern Costa Rica bordering the Pacific, and is known for its beaches and biodiverse parkland. Its Santa Rosa National Park is home to rare dry tropical forest, surfing sites and some 250 bird species. Guanacaste's endless beaches include Playa Blanca, with its calm waters, and Playa Hermosa, popular for diving and water sports. Papagayo Peninsula hosts luxury resorts and golf courses.
Vancouver to Liberia roundtrip from $729  | Toronto to Liberia roundtrip from $699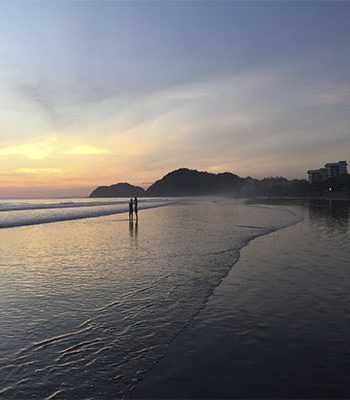 ROUNDTRIP AIRFARE TO SAN JOSE STARTING FROM JUST $769!
As the closest beach to San Jose, Jaco is a bustling beach town known for its party-like atmosphere and laid-back attitude. In less than two hours, travelers can make their way from the nation's capital to this region that welcomes travelers with open arms, and is known for having bustling nightlife, eclectic dining and outstanding aquatic activities.
Vancouver to San Jose roundtrip from $899  | Toronto to San Jose roundtrip from $769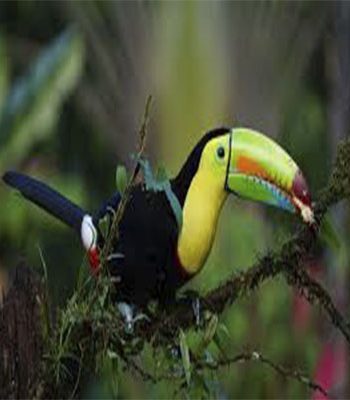 RENT AN OCEAN FRONT CONDOMINIUM
As one of the most visited destinations in Costa Rica, Jaco has a diverse array of lodging options, from affordable hotels to luxurious resorts or amazing vacation rentals, to fit anyone's travel needs.  If you are travelling as a group, family, or just simply want more space, a Luxury Condominium is the most affordable way to go!
This month we are featuring vacation rentals at 5-star Ocean Front Luxury Condominiums located at the South end of Jaco from just $299 USD/night!
Vista Las Palmas tower condos are designed in a Mediterranean style, and have spectacular coastal views. Luxury furnishings, top quality appliances and amenities combine to make these suites a sweet place for your vacation. Vista Las Palmas is without question the most luxurious condo tower in the region!
Vista Las Palmas features:
2-6 Bedrooms
Private Balcony
Cable TV
Beachfront Location

Large Bathrooms
Gourmet Kitchen
Swimming Pool
Poolside Gym
Enjoy 2 bedrooms, 2.5 baths, full kitchen, living and dining area just steps away from Jaco Beach, and the popular town of Jaco from $299 USD/Night.
Enjoy 3 bedrooms, 3.5 baths, full kitchen, living and dining area just steps away from Jaco Beach, and the popular town of Jaco from $319 USD/Night.
Enjoy 5 bedrooms, 5.5 baths, full kitchen, living and dining area just steps away from Jaco Beach, and the popular town of Jaco from $899 USD/Night.
We have access to hundreds of amazing properties in Herradura, Jaco Beach, Los Suenos Resort, Playa Hermosa as well as other areas ranging from 2.5 stars all the way to 5-star properties!  Based on your wish list and budget, we will customise a package to suit your exact needs!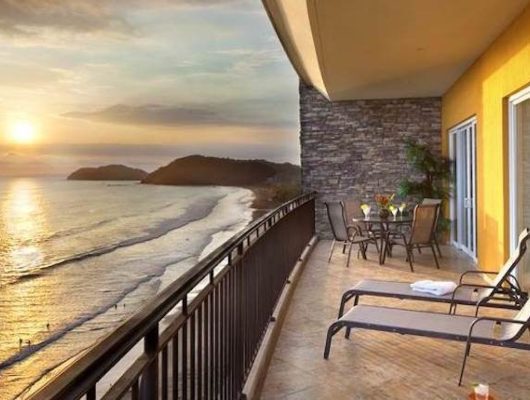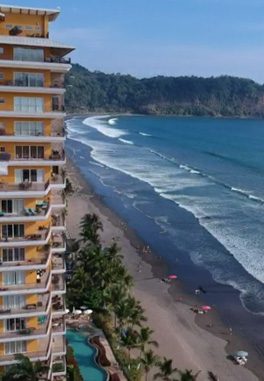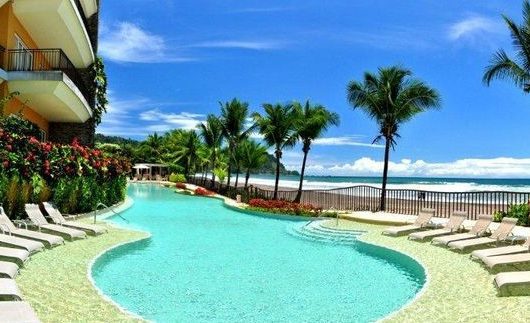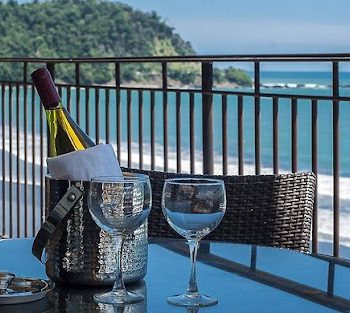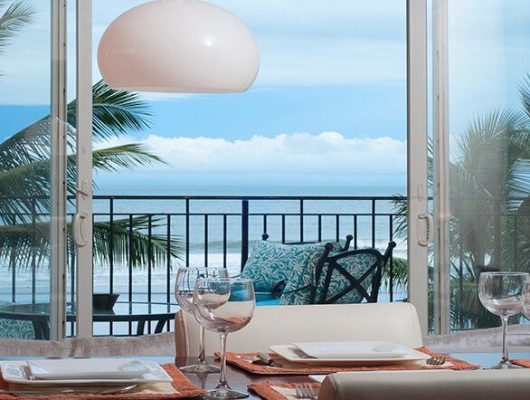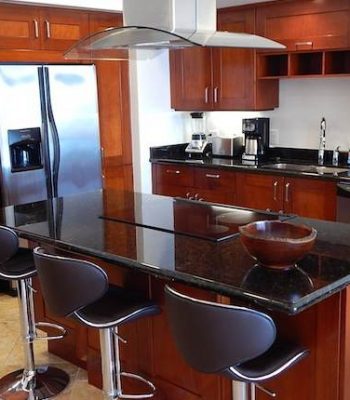 DAY TRIPS & ACTIVITIES
Costa Rica has an abundance of options when it comes to excursions and activities.  We can help you plan ahead so you save money, and avoid the headache of planning once you arrive! Choose from full day trips, or nearby daily activities such as:
Deep Sea Sport Fishing
Canopy/Zip Line tours
White Water Rafting
Visit Arenal Valcanoe & Hotsprings
Visit Manuel Antonio National Park
Sea Layaking & Snorkelling
Crocodile River Safari
Rain Forest Adventures
Surf Lessons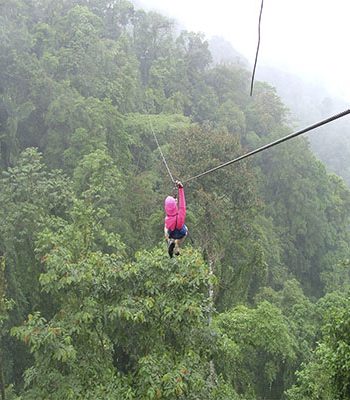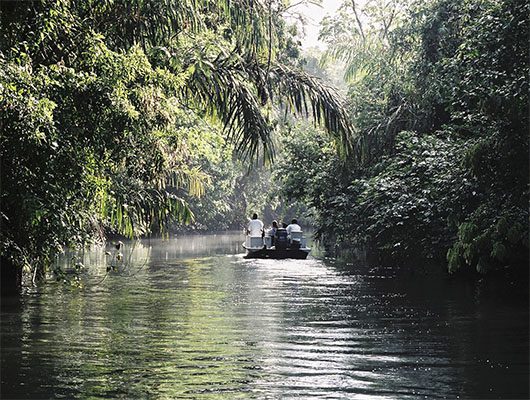 8 DAY ADVENTURE STARTING FROM ONLY $2,296
If you are feeling adventurous and would like to visit several areas of Costa Rica, here is a sample of an 8 day land package! 
MODERATE | TAILOR-MADE: It's the perfect introduction to Costa Rica. Explore the slopes of Arenal Volcano, venture through the cloud forests of Monteverde, and enjoy days of leisure on the beaches of Manuel Antonio.
This 8-day journey through Costa Rica lets you experience the energy and biodiversity of this compact and beautiful country first hand.
The Arenal volcano offers Costa Rican biodiversity at its most spectacular. It's also a major stop for adventure travellers. You'll have time at leisure to opt for a rafting, biking or wildlife excursion, plus enjoy a guided tour to learn more about the mountain and its incredible natural sights.
Transfer to Monteverde and hold on tight for a zip canopy tour through Selvatura Adventure Park. More than just an exhilarating ride, zip lining is one of the safest and most spectacular ways to enjoy the local rainforest. You'll also spend a day at leisure here to get a closer look. Your journey ends on Costa Rica's beautiful Pacific beaches at Manuel Antonio before returning to San Jose for departure.
PRICE INCLUDES:
Private arrival and departure airport transfers
2 nights in first-class accommodations in San Jose
2 nights in moderate accommodations in Arenal
1 night in moderate accommodations in Monteverde
2 nights in first-class accommodations in Manuel Antonio
Shared Arenal Volcano National Park walking tour
Shared Lake Crossing
Shared "Original Canopy" tour
Breakfast daily (excluding day 1)
PRICE EXCLUDES:
Travel insurance
International and domestic flights and airport taxes
Transfers on days before or after official start / end days
Tours listed as optional
Drinks and items of a personal nature
Visa fees if applicable
GET A CUSTOMISED QUOTE FROM OUR EXPERTS!
Costa Rica has a vast array of areas to visit, an endless list of Hotels & Resorts as well as things to do for any budget!  Save money and gain our local knowledge by booking through Bains Travel. So what are you waiting for? Start planning your vacation now!  Give us a call  at 1.844.847.9703 or fill out the form below and one of our Costa Rica Experts will get back to you shortly.