STOPOVER IN DUBAI ON YOUR WAY TO YOUR FINAL DESTINATION!
Dubai has been described in many ways – the gateway to the Middle East, the City of Merchants and the City of Gold – to name a few. Dubai is a city of contrasts, a land where tradition meets diversity, historic and modern, from east to west, that blend seamlessly to create a fascinating destination. It is home to some of the world's finest hotels and culinary flare. An abundance of attractions, festivals and activities by day and traditional celebrations to trendy discotheques by night are enough to keep any visitor with plenty to experience.
The numerous shopping malls feature international brands at competitive prices attracting the most enthusiastic shopper at heart. From lazing on pristine beaches to the thrill of hunting down bargains in the souks. Golf enthusiasts can tee-off on one of our championship courses while adventure seekers can try their hand at dune driving, sandboarding, scuba diving, fishing or indoor skiing. Wherever your Emirates journey takes you, there has never been a more perfect time to plan a stopover in Dubai!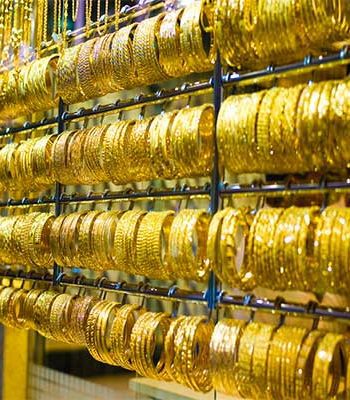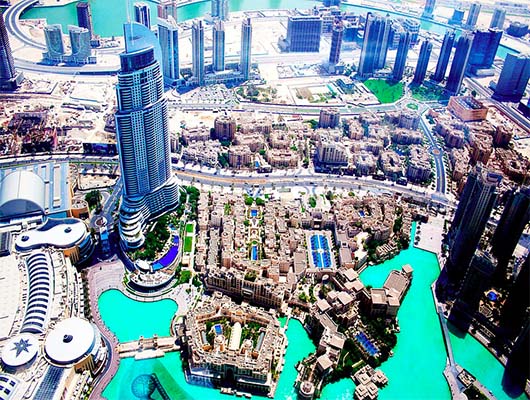 STOPOVERS AT A GLANCE...
On your way to Delhi stopover in Dubai  AIRFARE ONLY PRICES:
Vancouver via Dubai from $1,979 | Toronto via Dubai from $1,945 | Calgary via Dubai from $2,050
OR ask us about booking stopovers on other airlines to and from other cities 1.844.847.9704
PACKAGES-TOURS & EXCURSIONS
Pre-book a wide range of tours, attractions and excursions to enhance your visit at the most competitive prices. Stopover packages are designed to give both transit and turnaround travellers a great-value vacation in Dubai. All packages are fully customizable, but we put together a few of the most popular/best value options for you!
Book a 3-day stopover package from just $257 USD! CLICK HERE to view full itinerary.
Book a 4-day stopover package from just $369 USD! CLICK HERE to view full itinerary.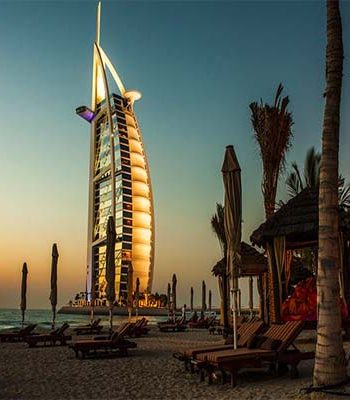 ATTRACTIONS YOU MUST SEE!
Wadi Wurrayah-UAE's sole natural waterfall and Hatta natural rock pools of Hatta.
The Palm Islands-These are the first man-made islands in the world, which earned them the "Eighth Wonder of the World" title.
Wild Wadi Waterpark-Aquatic roller coasters & surfing wave machine in outdoor water park with pools, slides & tunnels. Wild Wadi offers 30 rides and attractions for all the family.
The Dubai Mall-has a massive collection of high quality stores, a 22-screen cinema, an indoor theme park, Kidzania world for children, a giant Aquarium and underwater zoo, and a full-sized ice rink, and Vegas-style shows at the Dubai Fountain.
Jumeirah Beach Walk-Jumeirah Beach Walk (or JBR) is the most massive single-phase residential area among the world's scene. And this one is particularly panoramic, situated along Dubai's stunning marina and beach front.
The Old Gold Souk-If you want to take home some souvenir gold from your trip to Dubai, the Old Gold Souk (or gold market) will dazzle you with its yellow displays of jewelry stacked in shop windows and stalls.
The Burj Khalifa-Towering above the skyline like a giant futuristic rocket, the Burj Khalifa has earned its place as the tallest free-standing structure in the world.
Dubai Parks and Resorts-A thrilling labyrinth of mega theme parks like Motiongate™, Bollywood Parks™ and LEGOLAND® will keep young hearts enthralled, while the Riverland™ entertainment and dining boulevard offers all the latest in relaxation. You can stay in the heart of the action too at Lapita™ Hotel, a Polynesian-themed luxury resort inside the park. Click here to Learn More!
CONTACT US FOR A CUSTOM DUBAI VACATION!
We offer fully customisable Dubai Stopover itineraries with thousands of Hotel options, Excursions, and Tours.  So, contact us today to get Dubai planning advice, and pricing from our knowledgeable agents at 1.844.847.9703. Alternatively, fill out the form below and one of our agents will get back to you as soon as possible!