EXCLUSIVE River Cruise Offer | Wave Season 2019
Get a Quote
EXCLUSIVE River Cruise Offer | Wave Season 2019
Get a Quote
THE VALUE OF ALL INCLUSIVE CRUISING!
Inclusive. A word that you don't tend to associate with cruising.  A river cruise with no extra costs and unexpected fees. Your entire experience from ship to shore is included.
From enriching excursions led by Certified Local Guides, to VIP access into the must-see sites. From sparkling wine with breakfast, to specialty coffees throughout the day, to regional beers and wines with dinner. From luxuriously spacious staterooms boasting floor-to-ceiling windows to free WiFi.
Save $1,200 per couple (plus $499 Air) on select 2019 Avalon Waterways Europe River Cruises! PLUS for a limited time, save an additional $300 per couple on select cruises when you book with Bains Travel.  We have handpicked two "Featured Cruises" that are fantastic value!
*All pricing is subject to availability, and is per person based on double occupancy.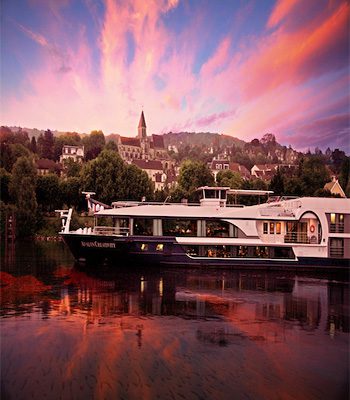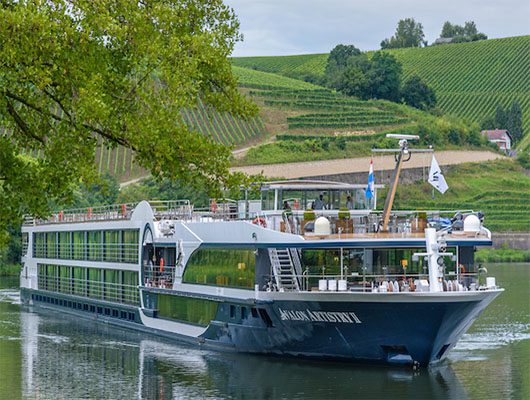 ACTIVE DISCOVERY ON THE DANUBE-EASTBOUND 2019 FROM $3,814!
This exciting 9-day vacation introduces you to the people and places along your Danube River cruise from Linz to Budapest. Travel and explore in the most active, engaged and fun ways imaginable. With Active Discovery, the choice is always yours: whether you taste locally produced cheese and beer brewed by Trappist monks near Linz, or hike on the trails along the Danube for spectacular views; bike to an ancient border defense near Mauthausen or visit World War II's largest concentration camp.
You can paddle a canoe or meet with a local produce grower in the Wachau Valley—the choice is up to you and your interests. Be introduced to a count in his castle; take a jogging tour around Vienna, or visit the city when it first awakes. Attend a medieval knights' tournament in Visegrád and end your vacation with one night in magnificent Budapest—with the chance to learn some Hungarian as part of your stay.
You'll feel at home away from home on your Avalon Suite Ship® with the attention to service, warmth, and exceptional dining options. Explore the Active Discovery cruise experience with new discoveries and active adventures around every corner.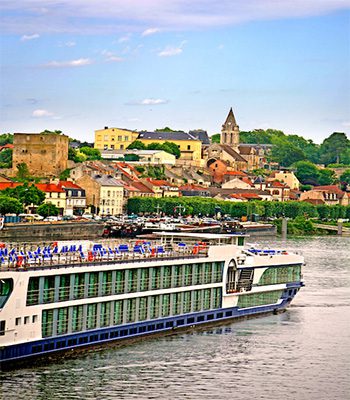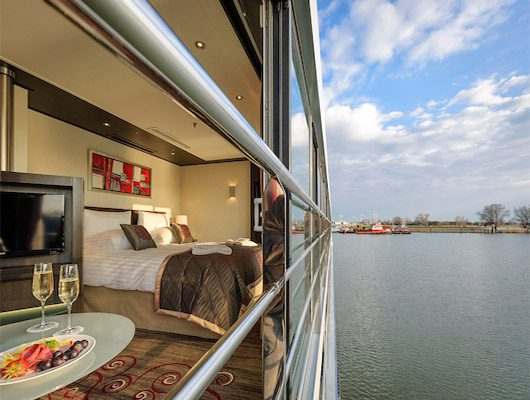 ACTIVE DISCOVERY ON THE RHONE-NORTHBOUND 2019 FROM $4,152
Your Active Discovery river cruise is full of Avalon Choice inclusions for each port you visit along the Rhône River. Choose the Active, Classic, and Discovery included excursions that speak to you—from casual and leisurely to cultural and active. In addition to classic sightseeing and relaxed free time, you can visit an oyster farm, bike through Camargue Regional Nature Park to spot flamingos, or take a painting workshop in Arles—in the style of Van Gogh. You'll have the classic sightseeing and relaxing activities in each destination, along with your choice of included arts, culture, and cuisine excursions, for the French vacation you've dreamed of.
Take a canoe excursion or linger in a corner cafés; stroll Avignon's papal palace or attend a wine tasting in an underground cave. Admire the lovely scenery of the French countryside, or join a culinary walk to discover architecture and local specialties, or take a cooking class in Lyon. With so many included choices, you'll find the perfect way to spend your day—from a ghost tour in Viviers to a guided bike ride through the birthplace of rosé wines; to a chocolate factory tour and a visit to a French museum of perfumes. Our Active Discovery Rhône River cruise with Avalon Choice includes activities and excursions to experience the Rhône River your way and at your pace.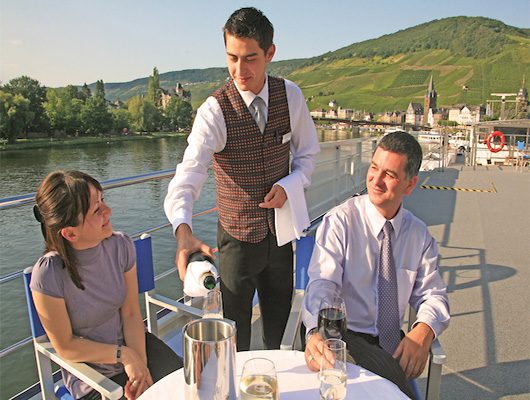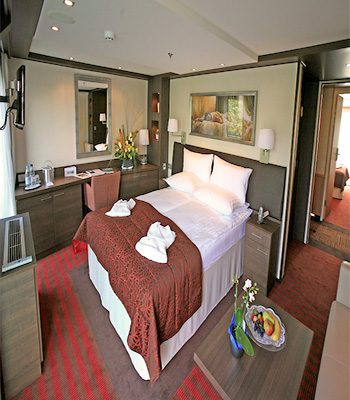 CONTACT US FOR DETAILS & OTHER RIVER CRUISE ITINERARIES!
For a limited time SAVE an extra $300 on select cruises per couple when you book your River Cruise with Bains Travel! There are hundreds of itineraries to choose from, so let us help you find your dream River Cruise at 1.844.847.9704, or fill out the form below and one of our agents will get back to you as quickly as possible!