VELAS RESORTS
Velas Resorts are luxury all inclusive properties that will blow your mind!  These AAA Five Diamond resorts have all of the features and qualities you can expect of an all-inclusive resort where all of your expectations will be exceeded.  From the excellent butler service as your enter your massive suite to the gourmet dining with multiple restaurants.  It is the ultimate place to relax and restore from the daily routine of life.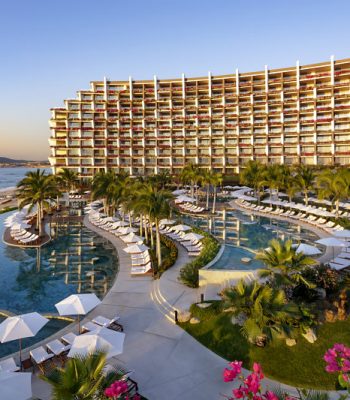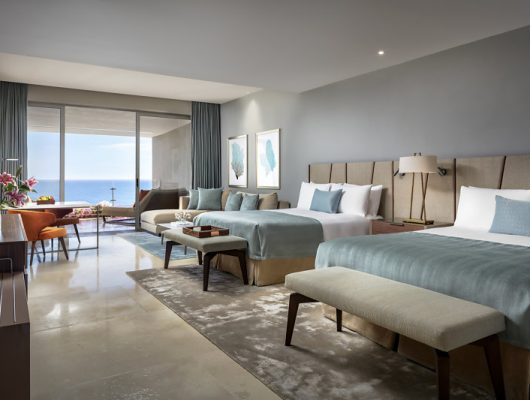 EXCEPTIONAL SERVICE
From the moment you walk in the the lobby of any Velas resort your every need it taken care of.  The check-in process occurs from a beautiful view of the beach from the central lobby.  No line-ups here!  You are setting on a comfortable couch with welcome champagne and caviar while the Velas team takes care of all the work!
From here you are whisked to your gorgeous room where your butler describes all the features of your room and makes sure you have everything you could possibly need.  Specialty teas and coffee, sweets and wine, everything is taken care of.  If you can think of anything else once you are alone a quick text message to your new found hero will take care of anything under the sun.
Everyone at Velas is there to help with any question or request you may have, all you have to do is ask!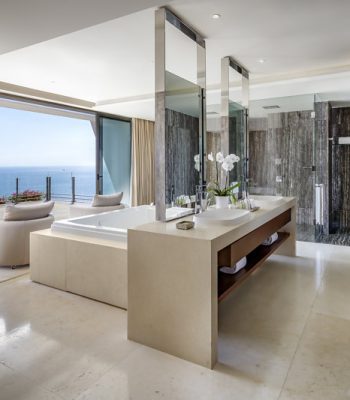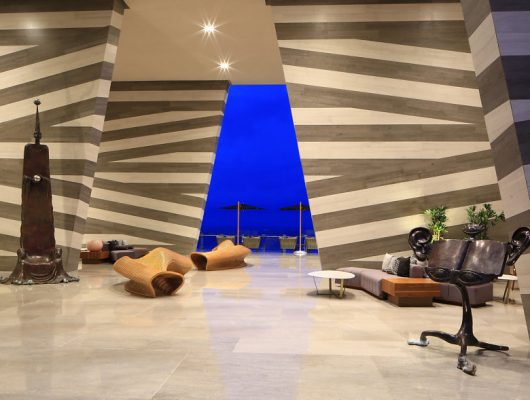 5 STAR DINING
Spectacular dining options await at any Velas resort.  Everything they do is over the top!   From classic steakhouses to Mexican and French cuisine any foodie will devour the delicious options.  Here is a sampling what you can expect in Los Cabos:
Lucca's gourmet menu features fresh Italian and Mediterranean cuisine using the finest local and imported ingredients. Complementing the authentic cuisine is the region's largest wine selection, with 2,500 bottles from 1,500 different producers, including the best of Baja California.
Delight in delicious antipasti, rich risotto, fresh pasta, wood-fired pizzas, grilled octopus, lamb shank, filet mignon and more. Lucca's fascinating ambiance features a petrified wood bar and metal mesh curtains, as well as the resort's wine collection on display.
Honoring the relentless spirit of Mexican painter Frida Kahlo, our restaurant Frida introduces diners to the authentic gourmet specialties and fascinating culinary traditions of Mexico, adding a subtle touch of modernity and local charm. 
With dynamic and vibrant details such as a wooden screen ceiling and tile flooring with tin accents, Frida's menu adheres to the most representative dishes of Mexico. Here you can explore the fine nuances of dishes with ingredients like dried chiles, wild herbs and aromatic mole.
Visit Piaf to enjoy a French menu featuring foie gras, white truffle, hazelnut butter and acacia honey, to be paired with a selection of wine from the two wine cellars in the dining room. Piaf is an experience of romance and enchantment; delicate flavors and luxurious surroundings.
Perched dramatically over the golden sands of Los Cabos, Velas 10 delivers the freshest seafood and the finest steaks, in a distinctive ambiance with unsurpassed oceanfront views. Visitor favorites include succulent tomahawk steaks. Enjoy a memorable meal amidst designer architecture with wood accents, complemented by lush tropical greenery and marble floors. 
Tanks of live seafood and cases of meat invite you to select your own dinner from a fresh assortment. With ocean breezes and a beautiful, chic interior, you'll enjoy the ultimate steak and grill experience.
COCINA DE AUTOR – Creative Cuisine – Led by Two Michelin Star Chef Sidney Schutte
More than a restaurant, Cocina de Autor is a Grand Velas concept; a sensorial dining experience of fine gastronomy led by two Michelin Star Head Chef Sidney Schutte of the Netherlands. This is a culinary tour that reflects the culture and life around us. 
Begin the experience with a cocktail by our mixologists at the Cocina de Autor bar, before being led to your table to enjoy a playful 8-10 course tasting menu showcasing the finest fresh produce and local meats and seafood.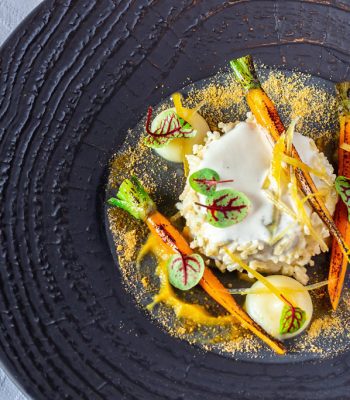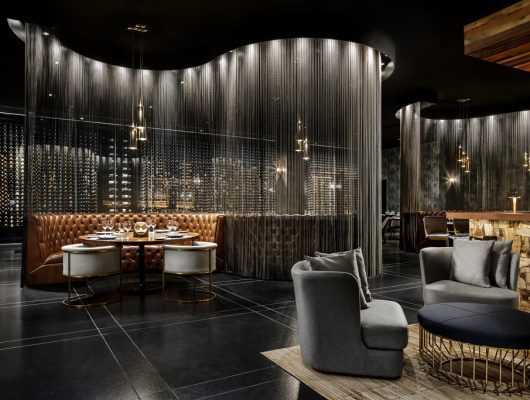 THE ULTIMATE GETWAY
If you are looking for an opportunity to get a way from the rain & snow this winter Velas Resorts are the perfect combination of an upscale experience with genuinely caring employees.  The food, services and amenities are second to none and you will return from your trip feeling relaxing and restored.  There is no better way to spend a time away from home!
THE VELAS COLLECTION
Velas Resorts has a collection of exclusive resorts in the most prestigious destinations in Mexico, due to the location and the natural, historical and cultural wealth they possess.
Discover their oasis in Puerto Vallarta, Riviera Nayarit and Los Cabos. They are experts and pamper their guests with spacious suites, special amenities, gourmet cuisine, world-class spas, activities, golf courses and fascinating scenarios.
Any of their six destinations is ideal for weddings, honeymoons, anniversaries, or couples getaways. At Velas Resorts, you'll find the perfect romantic atmosphere complemented by delightful Mexican hospitality!
Contact us at 1.844.847.9703  or fill out the form below and one of our Velas Experts will get back to you ASAP with more information and pricing!