North East Himalayan Foothills
16 NIGHTS /17 DAYS
FROM $2,125
Get a Quote
North East Himalayan Foothills
16 NIGHTS /17 DAYS
FROM $2,125
Get a Quote
OVERVIEW OF YOUR INDIA TOUR
Bains Travel is proud to be your India Tour Specialists since 1951!  Book a North-East Himalayan Foothills with us or any other India Tour and we can help with your flights, transfers, insurance, and anything else you may need to make your India Tour the trip of a lifetime.
Our India Tour specialists are available for in-person discussions in Vancouver, Surrey, Abbotsford, and Mississauga (serving the Toronto area).  Or, just pick up the phone from anywhere in the U.S. or Canada and one of our India Tour Specialists will customize any India Tour package just for you!  Interested in putting a group together? No problem, we are your one-stop-shop for everything in India!
All of our India tours include a chauffeur-driven vehicle, superior accommodation, some meals,  and a local guide. We offer 3, 4 and 5-star accommodation and compact, luxury and SUV vehicles. All tours can be customized to your specific preferences. Please call for pricing and availability.
TOUR HIGHLIGHTS
A land of infinite charm with breathtaking views of Kanchanjunga, a bewildering variety of flora and fauna, colourful festivals, bush green tea gardens, inching adventure spots, laundry trekking rocks, perfect solitude. All this makes the East Himalayas our highlight in this tour.  We see Darjeeling, beautifully nestled in the foothills of the snow-covered Himalayas at an altitude that ranges from 600 to 2000 meters. Tea estates in Darjeeling, are spread over 20000 hectares of area.  Sheltered by the Kanchenjunga peak, these estates produce tea that is unequalled anywhere in the world.  Visit Kurseong at an altitude of 1800m which was an important trading center in the days when the silk routes between Tibet, Bhutan and Sikkim were alive and running.   We visit the inimitable, irresistible and incredible Calcutta, where the monumental British Raj was launched and some of the best-known monuments of the British Raj were built here.  Visit the rain forests of Sunderbans, a network of estuaries, tidal rivers and creeks intersected by numerous channels.
DAYS 1, 2 - KOLKATA
Today we discover this exciting city on a 'Heritage Walk' of the distinct architectural heritage of Kolkata. It highlights the evolution of this city from where it all began, Dalhousie Square.
The first walk takes us on a two-hour journey around some 15 buildings in the area, including the imposing Writers Building, the newly renovated Town Hall, the St. John's Churchyard and the historic Metcalfe Hall.  Also, visit the House of Rabindranath Tagore and the Marble Palace.   Our tour includes visits to a number of the city's museums and monuments along with a taste of an era gone by with a city tram ride.  During the tour, we will stop for lunch at Oh Calcutta, a local vibrant restaurant serving authentic Bengali cuisine.
The rest of the day is at leisure.  Overnight at the hotel.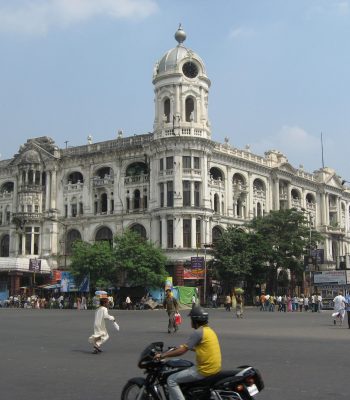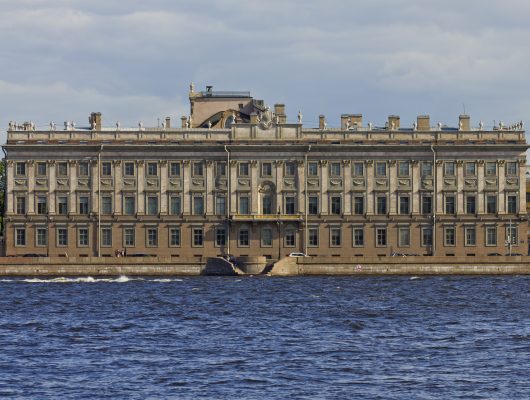 DAYS 3, 4 - SUNDERBANS
The dense forest of the Sunderbans is one of the largest mangroves in the world and the only kind with tiger habitat. An intricate network of interconnecting waterways characterizes this area. One-third of the Sunderbans is waterlogged and the face of the forest is in perpetual flux. Deep inside the Tiger reserve forest cascading through the narrow creeks of the Delta Island you have a very good view of the famous Mangrove forest of the Sunderbans. Cruise down the Malta river and reach Sajnekhali Tiger Reserve.  Witness Mangrove Interpretation Center a Museum, the Watch Tower, deer feeding and monkeys. The Temple of Bon Bibi, the goddess of the forest is prayed to protect the honey collectors, woodcutters, and fishermen.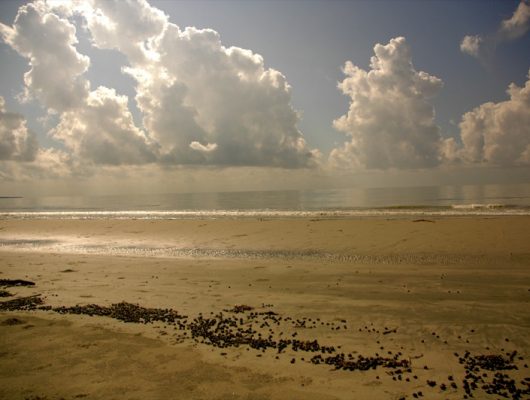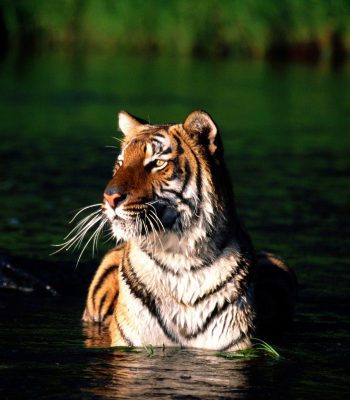 DAY 5, 6 - GOMTEE TEA ESTATE
A great laid-back lifestyle awaits you at the Goomtee Tea Resort, set in a cozy niche amidst the mighty Himalayan Mountains. It's a perfect break where you can soak in all of nature's freshness to recoup from the hectic demands of modern-day living. The resort is at Mahanadi, a quiet railroad station of the World Heritage Darjeeling Railway, which comes to life every time the puffing and smoking 'Toy Train' noisily announces its arrival.   Start the day with a cup of freshly manufactured tea on the lawns.  The rest of the time will be spent in factory visits to see various processes of tea manufacture.  Learn all about tea and its plucking, withering, rolling, fermentation, firing, sorting and packing. Also see a tea-auction, if taking place.  Walk down the mountain trail and pine forests. There are many springs that grow into streams and waterfalls within the estate. These eventually accumulate into the mighty river Mahanadi as it reaches the plains 4000ft below.
DAYS 7, 8 - DARJEELING
Often referred to as the "Queen of the Hills", Darjeeling remains just as alluring with its tiny waterfalls, little villages and a narrow-gauge railway track, surrounded by World Famous Tea Gardens and snow-capped mountains.  Highlights here include visits to Tiger Hill at sunrise to enjoy an incredible view of Himalayan ranges and the Ghoom monastery built in 1875 nearby.  Enjoy a toy train ride, one of the few hill railways still operating. The Darjeeling Hill Railway has now obtained the status of World Heritage from UNESCO. See Lloyd Botanical Garden for Himalayan and alpine plant varieties, including flowers and orchids and Darjeeling Club was established in 1868 by British tea planters.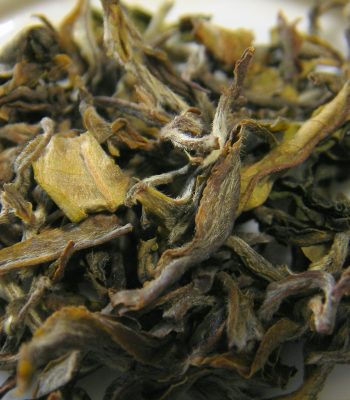 DAYS 9, 10 - PELLING
Stop at Tukvar Tea Estate on the way to Pelling, a quiet village in West Sikkim. The sublime lots or Pemyangtse monastery here is the oldest one and it houses priceless thankas, icons, Buddhist texts, paintings and frescoes.  Built in the 17th century AD, this monastery follows the Nyingmapa sect of Tibetan Buddhism.  It is perched on a wooded hilltop and commands the most sublime view of the Kanchendzonga.
DAY 11, 12 - GANGTOK
Visit Sangacheoling Gumpa, the second oldest Gumpa; Temi Tea Estate, the only one in Sikkim and the awe-inspiring Rumtek Monastery, the world Dharma chakra Centre and the seat of His Holiness, the Gyalwa Karmapa, who is the head of the Kagyupa order of Tibetan Buddhism.
With different cultures and religions existing in perfect harmony, Gangtok has shown that "Unity in Diversity" exists in Sikkim. Sikkimese have strong bonding with their age-old traditions and customs. However, a quick survey of Gangtok shows that the bubble of modernization has burst with a bang in the town.   At an altitude of 1750m, Gangtok became the state capital in the mid 19th century and has undergone rapid development since then. The downtown area is dominated by huge government buildings decorated with traditional Buddhist symbols. Surrounded by Monasteries and Orchids, Gangtok is truly a travellers delight.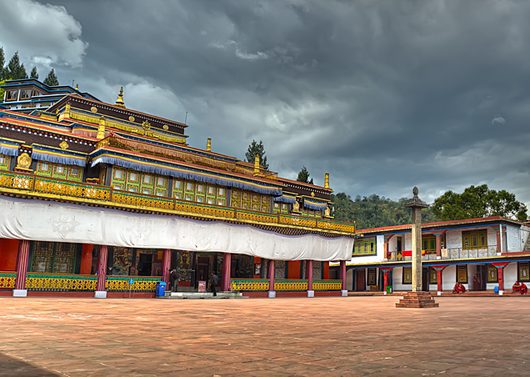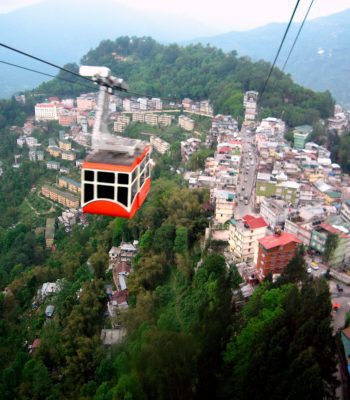 DAYS 13, 14 - KALIMPONG
The wonderful climate of Kalimpong attracted the British, whose impressions are still apparent in the old churches, Graham's homes, the Morgan House and the golf course.  It is also a major center for traditional handicrafts, wood carvings, thanka paintings, metal crafts, Tibetan jewelry, wooden masks etc.  Dr. Graham's Homes is a unique educational institution, started in 1900 by Dr. John Anderson Graham, a Missionary, with six orphans, the school, situated in a 500-acre estate on the slopes of Kalimpong's highest hill, Dealo, has today a strength of well over 700 boys and girls who are accommodated in small cottages in a picturesque set-up. In Kalimpong Market see villagers turning up in their local costumes on weekly market days to sell their farm products.   Kalimpong is famous for its nurseries which export exotic flowers like Amaryllis lilies, anthuriums, Roses, gerbera, dahlias, gladiolas as well as orchids and cacti.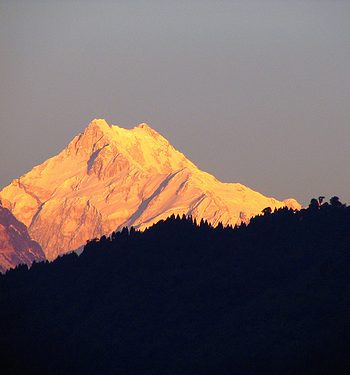 DAY 15 - IN KURSEONG
Magnificent views of the Kanchenjunga, old Tibetan carpets, piping-hot Anglo-Indian meals. Kuresong's Cochrance Palace, our hotel exudes an unusual charm.  Kurseong is never severely cold but receives the highest rainfall after Cheerapunjee, the wettest place in the world.  Consequently, the hills are adorned with brilliant white orchids in extraordinary profusion.  It was granted to the British Empire by the king of Sikkim in 1835.  Visit SASAC, an organic farm and social centre which has adopted 17 impoverished villages and has taught and developed indigenous eco–friendly systems and crafts centres to make each village self-sufficient. SASAC There is a trek that leads from here to the other organic farm at Chimney – situated next to a memorial forest and at 7000 feet
DAY 16 - TO DELHI
Today you will drive straight to Bagdogra airport to board a flight for Delhi. On arrival proceed straight to see Qutub Minar – the longest tower; Taj Mahal's predecessor Humayun's Tomb, a war memorial India Gate.  In the Old city visit the grand mosque Jama Masjid and walk through the jewelry & spice markets and come to Delhi Haat, an open-air bazaar where artisans & craftsmen from all the states come and display their handicrafts & art.
DAY 17 - DEPARTURE
Transfer to airport to board your flight for onward destination.
WHAT'S INCLUDED ON YOUR INDIA TOUR
*Prices are based on twin sharing & include daily breakfast at the hotels, services of an English speaking local guide for sightseeing tours as per the itinerary, 02 bottles per person per day of mineral water, all prevailing taxes ie// luxury tax in all hotels and expenditure tax wherever applicable, all transfers to or from hotels, city tours, excursions, drives by air-conditioned car, mandatory Government Service Tax as applicable, interstate road tax, toll tax, driver's allowance, parking etc.
WHAT'S NOT INCLUDED ON YOUR INDIA TOUR
*Prices do not include any lunch, dinner, snacks, mineral water etc. unless mentioned in the itinerary, airfare for guest, Wi-Fi charges at the hotels, (Wi-Fi is always chargeable at the hotels), monument fee $110 to $180 depending upon the tour, portage, laundry, telephone calls, table drinks or any other expenses of personal nature, any item not specified under cost includes.