Sandals Luxury Included Resorts
HONEYMOON EXPERTS
Get a Quote
Sandals Luxury Included Resorts
HONEYMOON EXPERTS
Get a Quote
GRANDE LUCIAN RESORT AND SPA
Ideally located on its very own peninsula, Sandals Grande St. Lucian is often described as the "closest vacation to a picture-perfect postcard." Cradled to the west by Rodney Bay – boasting the calmest waters in all of Saint Lucia – and to the east by the majestic Atlantic Ocean, this magnificent resort showcases awe-inspiring panoramic views that will linger in your heart forever. Volcanic mountains draped in blankets of green rise majestically from an impossibly clear blue sea. A sheltered mile-long beach extends an open invitation for days of endless water play. This is paradise as it was meant to be, full of natural beauty, rich in history, and resplendent in pure romance.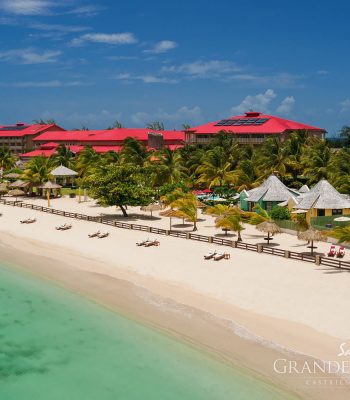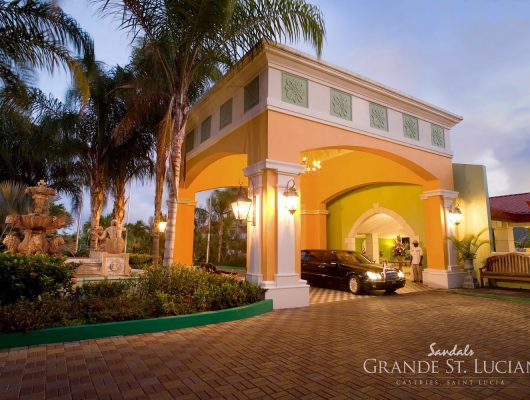 ROYAL BAHAMIAN
Tucked away in a serene corner of the world on a chain of 700 islands known as the Bahamas lies a retreat so alluring, it was once the private club for 1940's high society such as the Duke and Duchess of Windsor, and later a hideaway for celebrities-including The Beatles while they were filming Help!. Today, Sandals Royal Bahamian is the Bahamas' most elegant resort, offering two unique destinations in one. Enjoy all inclusive Bahamas vacations at this luxurious resort, featuring its own offshore island filled with every amenity, romantic adventures, and the region's finest seafood restaurant. A refined mainland is filled with European sophistication and extravagant details, from Roman colonnaded pools and exotic firepits, to ten other restaurants and a world-class spa.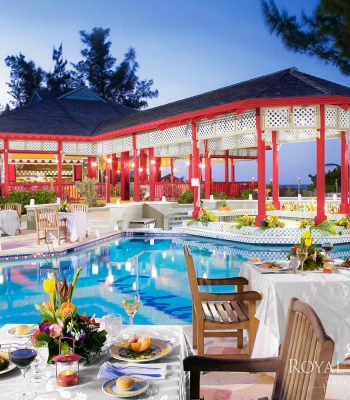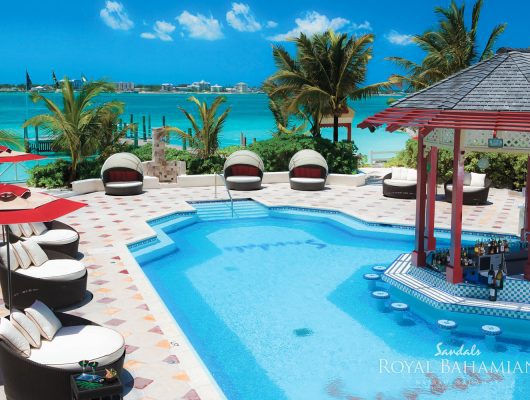 MONTEGO BAY
Sandals' very first resort is a True Original. Spanning the best private beach in Montego Bay, this playful and romantic Jamaica resort is where the fun never ends and the party never stops…until you do. The casual island mood will surround and relax you. The upscale setting will impress you, especially the luxuriously private, all-butler beachfront enclave known as the Bay Roc Beachfront Estate. But most of all, Sandals Montego Bay's warm and inviting hospitality‐where the service is incomparable and everyone knows your name and your favorite drink‐will bring you back time and again.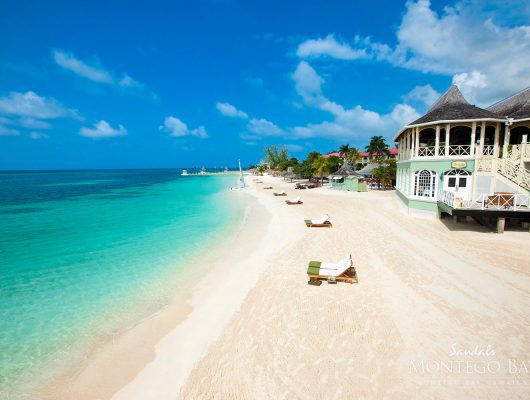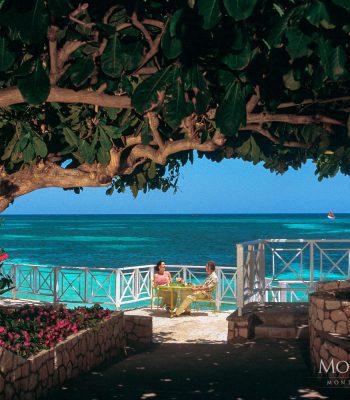 NEGRIL
With its blissful ambiance of laid-back cool and uninhibited revelry, Sandals Negril epitomizes the free-spirited personality that has long made Negril the exotic playground of choice for fun-loving pleasure seekers. Here on sands of pure white kissed by a sea of aquamarine, this decadently carefree resort is nestled within lushly landscaped acres along the island's legendary Seven-Mile Beach, putting you closer to the water than anywhere else in Negril. A love for Mother Nature ensures that Jamaica's hippest resort is also its most green – awarded an EarthCheck Double Platinum Certification for an unwavering commitment to environmental excellence for over a decade. Come let your love blossom amidst the barefoot elegance and chill-out vibe that is uniquely Sandals Negril.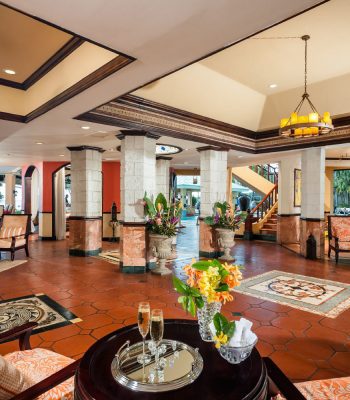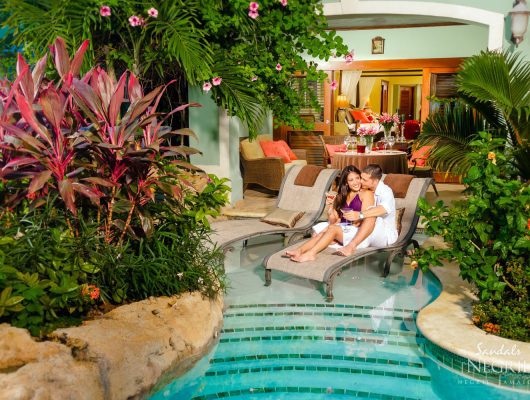 OCHI
There are two sides to every story. This new all-inclusive resort has a hot new beach club, 11 bars – including the Caribbean's first speakeasy – and 16 totally on-trend restaurants. It's exciting and it's happening – but only when you want it to be. Because the other side of Sandals Ochi Beach Resort offers unsurpassed privacy when you want a more serene escape. A true Garden of Eden encompassing over 100 acres, this resort is so vast and lush that, no matter where you find yourself, you'll always feel as if there's plenty of space for just the two of you. All the things that make Jamaica such a uniquely spectacular destination are at the heart of Sandals Ochi. Jamaica's most dramatic luxury all-inclusive resort has truly arrived.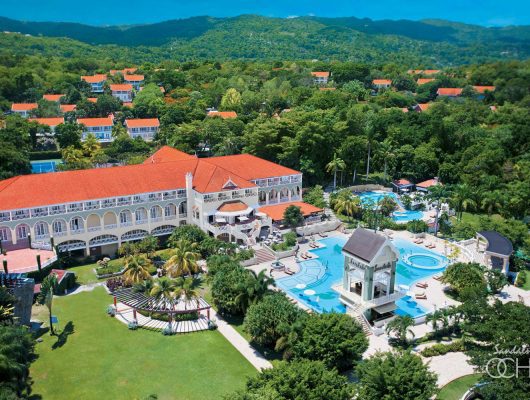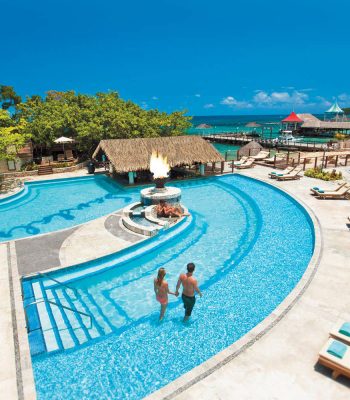 GRANDE ANTIGUA
Voted the "World's Most Romantic Resort" year after year, Sandals Grande Antigua is located on Antigua's best and most famous beach, Dickenson Bay. Explore the Caribbean Grove, a charming seaside garden oasis graced by meandering pathways, majestic palms and cooling Trade winds. Then step into a realm of chic sophistication where European grandeur unfolds from the hillside to villas-by-the-sea at the Six-Star, all-suite Mediterranean Village. Come relax on silky-soft, pure white sands and let the warmth of the Caribbean fill your senses. Create your own lover's legend as you share the most romantic holiday of a lifetime. Two perfect worlds. One grand resort. All included.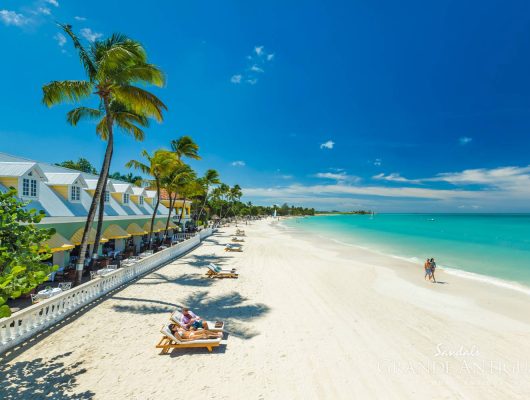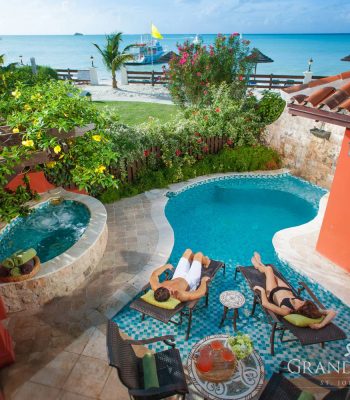 LASOURCE
Defying every convention of traditional design, the new Sandals LaSource Grenada takes innovation beyond the realm of imagination to create an extraordinary resort unlike anything you have ever experienced. Pools in the sky and living rooms in swimming pools. Private plunge pools, cascading waterfalls and meandering river pools. Here, in the heart of Grenada's exclusive Pink Gin Beach, on an exotic island paradise where the intoxicating scents of spice and tropical blooms make a heady elixir for romance, we've taken the best of everything to create a whole new Sandals experience… one that takes you beyond the unexpected.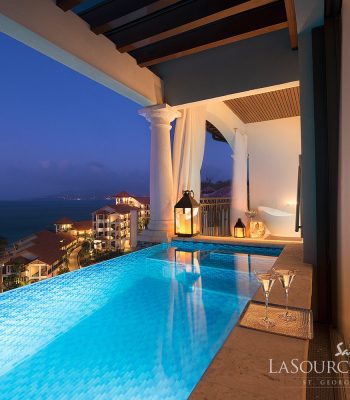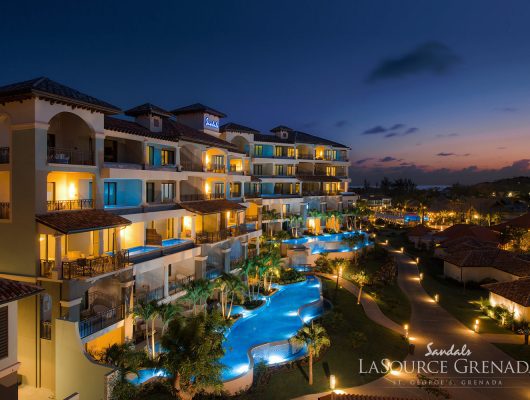 BARBADOS
Sandals Barbados, an all-new retreat in the spirited St. Lawrence Gap area, offers undeniable luxury with inventive accommodations spanning three unique villages, world-class cuisine with international appeal, including a festive Indian cuisine restaurant, and innovative bar and pool designs. Unwind to the relaxed calypso beat, enjoy the sun & surf and explore the sexiness of your suite, an abode designed with your utmost comfort in mind and featuring everything from ocean views, Butler Elite service and zero-entry access to Barbados' largest and longest lagoon pool, to private tranquility soaking tubs on most patios and terraces.